Congratulations on being selected for jury service in Perry County! Your service is essential to the administration of justice, and your participation is greatly appreciated by the judges, attorneys, and parties. The constitutional right to a jury trial is critical to our judicial system, and jurors are a crucial part of the process. Servicing as a juror is not only an obligation, but a right and privilege. Thank you for serving.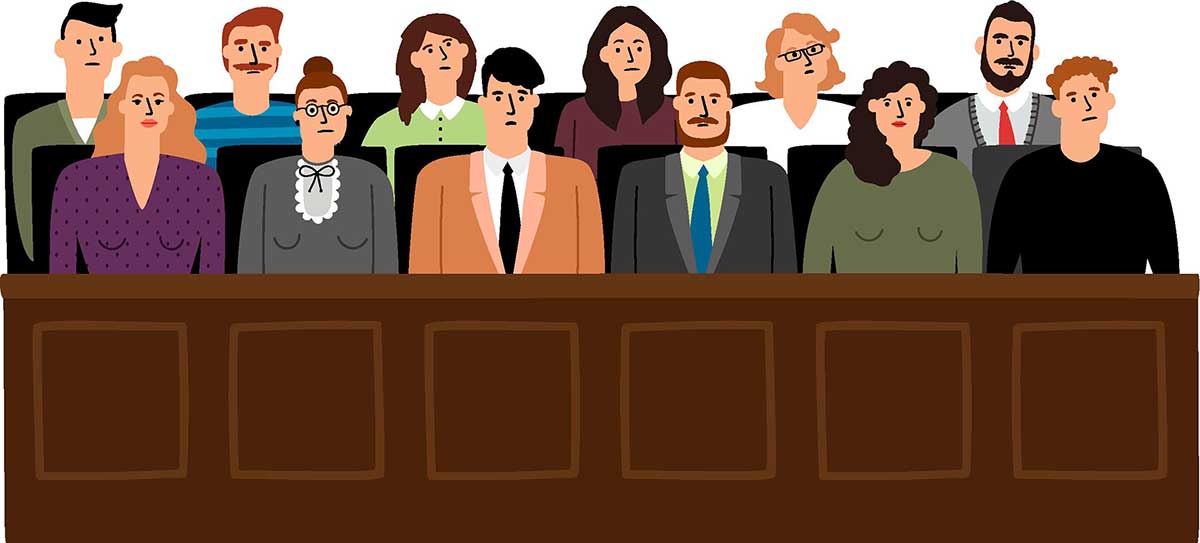 If you pre-register for jury duty, you will

NOT

have to attend the day in court when all potential jurors are required to attend.
Summons for Jury Duty August 30, 2023
A judge and jury coordinator will be available to answer any questions you have concerning your service when you appear. However, you may also find the information below helpful.
Directions to the Courthouse and Parking Information:
Perry County Circuit Court
P.O. Box 91
121 Main St.
Linden, TN 37096
Parking: There is parking around the courthouse, at a satellite parking lot across from Duren's Pharmacy, and additional parking around the Welcome Center, but do not block anyone's driveway or park at Food Giant, Your car may be towed by the time you come out.
Length of Service: Your term is 3 months in length. You will not be required to be at the courthouse each day, but will merely call a recording at (931) 589-2218 to see if you are needed.
Attire: Jurors must be dressed appropriately while in the courthouse. Although the judge will determine whether jurors' attire is appropriate, jurors should not wear shorts, short skirts, sagging pants, see-through or suggestive clothing, visible undergarments (including undershirts and tank tops), flip flops, house shoes, bandanas, headbands, hats/caps, or clothing with inappropriate or offensive advertisements or slogans.
Prohibited Items: Jurors may not bring drugs, alcohol, or weapons into the courthouse. If you require medication during your service, contact our office at (931) 589-2218 prior to the date of your appearance.
Permissible Items: Jurors should listen closely when being addressed by a judge, jury coordinator, or other court personnel. However, there may be periods in which jurors are required to sit quietly and wait for the next step in the jury selection process. During those periods, jurors may read, use their computers, talk on the phone, play hand-held video games, listen to music through headphones, drink non-alcoholic beverages, or eat snacks. These items are not provided by the court, so jurors may wish to bring the items with them to the courthouse.
Compensation by the Court: Jurors will receive $10.00 for each day's attendance.
Employer -- Compensation: If an employer employs less than five people on a regular basis or if the juror has been employed by an employer on a temporary basis for less than six months, the employer is not required to compensate the juror during the period of jury service. All other Tennessee employers must provide a juror's usual compensation for the time the juror actually spends serving and traveling to and from jury duty. An employer has the discretion to deduct the amount of compensation the juror receives from the court. You may request a certificate of attendance when you report for jury duty if your employer requires such a certificate.
Employer -- Excused Absences: An employer must excuse the juror from employment for each day the juror's service exceeds three hours if the juror shows the jury summons to the employer upon receipt of the summons. A juror who works the night shift or the hours immediately preceding the hours court is normally held should contact the jury coordinator at (931) 589-2218 for additional guidance.
---