CIRCUIT COURT
Circuit Courts are courts of general jurisdiction in Tennessee. Circuit court judges hear civil and criminal cases and appeals of decisions from Juvenile and General Sessions Courts. The jurisdiction of circuit courts often overlaps that of the chancery courts. Criminal cases are tried in circuit court. There is no separate criminal court established by the General Assembly for Perry County.
JOY BREEDING, CIRCUIT COURT CLERK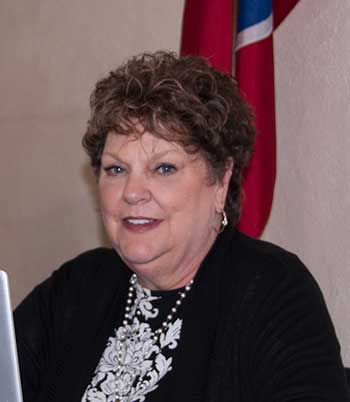 Circuit Court clerks are county employees who are elected in each county to serve four-year terms. In some counties, circuit court clerks also serve as the clerk for General Sessions courts, which is the case in Perry County. Joy Breeding is the Circuit Court Clerk for Perry County in the 32nd Judicial District Circuit Court and General Sessions. Court clerks ensure the efficient operation of state courts by maintaining dockets and records, handling administrative matters and serving as good will ambassadors to the public. The clerks are expected to perform all of the acts, including the issuance of writs of attachment, and fixing bonds therefor, which the Clerks are authorized to perform under the applicable statutes.
The Clerk's Office maintains the Circuit, General Sessions and Juvenile Court divisions. The function of each office is to provide assistance in the areas of courtroom administration and records management, docket maintenance, revenue management, maintenance of court minutes, official communication, and various other court associated duties.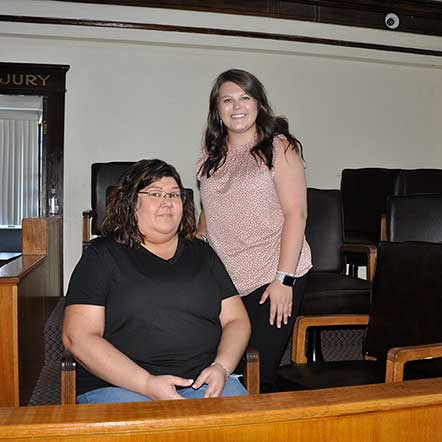 Circuit Court Assistants: Katie Haggard & Gracie BatesMs. Breeding has two deputy clerks, Katie Haggard (top) and Martha Brupbacher (bottom), pictured to the right.
Circuit Court Clerk